Website programming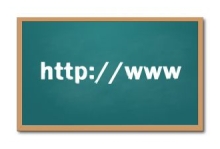 pcvet.net offers a web design and web programming service.
From a basic, static site up to a fully dynamic web site, featuring online shop and integrating with a corporate database, we can provide consultation and implementation from the outset.
pcvet.net are specialists in web-based intranet solutions - bringing together all your company's services, procedures and documentation into one integrated system, accessible from anywhere with a web browser, maintaining company brand throughout and delivering an intuitive and resourceful interface to your sales department and customers alike.
We can advise on design, hosting and search engine optimisation right through the development to the roll-out to the web server. All web development undertaken by pcvet.net conforms to W3C and other consortia for standards compliance, accessibility and search engine optimisation.
As part of our business services, web programming prices are negotiable and dependent on the size of the project.